• THE MANY FACES OF SUZANNE DOUCET •
Discography: Albums Instrumentals / Albums Vocals / Singles / Unreleased
Guided Meditation / Nature Pure / Nature Sounds & Music / All Albums
You can buy Suzanne's Music here: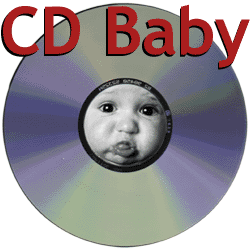 E-SHOP
Translation

Websites designed by Suzanne:

National Music Marketing
Mike Perlowin
Constance Demby
New Age Universe
New Age Music
Suzanne Doucet




SUZANNE DOUCET

RENOUNCEMENT

Her latest visual music creation with the music of Michael Hoppé and the photographs of Michael's grandfather E.A. Hoppé, which Suzanne married in a visual music piece is featured on Michael Hoppe's new album "How do I love thee". The album will be released on Springhill Music in early 2006.

FEATURED COVERS

Suzanne created

Cover Art and Layouts for:

Visual Music, Videos, DVD:

Starflight

Cosmic dance

Homage




Constance Demby
Oginali Productions
First Light Music
Infinity Road Music
Circadian Records
Tajalli Moonstar
Clubhouse
Beyond
Isis Music
Mark Dunn Music
5th Element Music
Spirit Singer Productions
Diamond Crystal Music
Aladdin Records
Circadian Records

Suzanne started painting and drawing when she was 3 years old. At the same time she also started playing music, singing and acting. She studied technical design for architecture and went to art school in Munich. She also had painting lessons at the age of 11. She sold her first oil paintings at the age of 15 in Ascona, Switzerland before she became a recording star.

Even though her carrier took her in a different direction, Suzanne always continued to create art, photography, film, visual art with music and cover art for many albums, including her own. Many of the new age album covers were created in collaboration with Gary Miraz.





[home] [about] [contact] [consulting] [production] [e-store] [friends] [theater] [film/tv] [artwork] [links] [reviews]
© 1995 - 2008 Only New Age Music Inc